About Southern Spa Outlet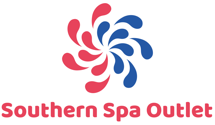 Southern Spa Outlet – The Local Family Business With A Heart
We started this business from a dream. We dreamt of a business that we could run as a family. And, that is what we do. Southern Spa Outlet is the Southeast's premiere distributor of Eco Spa tubs. Our warehouse facility provides you with the best pricing on high quality spas, without the middle man mark up.
Covid-19 Delays
Over the last year, the availability of hot tubs and spas has been limited. Covid-19 has kept many people at home and unable to enjoy hot tubs outside of their homes. Additionally, the manufacturers of these items has been slowed, to a halt at times. Delivery times vary depending on warehouse stock.
Quality, Warranty, and Customer Service
Demand for our products has always been very favorable and has continued to grow. Our reputation is built on the quality, warranty, and customer service our team provides.
Professional Installation From Southern Spa Outlet
Our company can ship our hot tubs directly to you or provide our own professional in-house delivery. Our team will provide technical assistance and service, if needed. We have always been a customer-oriented company that will only sell quality products that are backed by a substantial warranty. Our hot tubs, spas, filters, and our warranty are the best in the field.
Our tubs provide multiple benefits to our customers. The health benefit of a hot tub is huge. It has been reported that an overall increase health and wellness is found by routine hot tub users. The relaxation benefits of owning in your own backyard spa is huge! Our products have multiple accessories to increase the value and ease of use.
RL Consulting Services Inc
DBA Southern Spa Outlet
The Staff:
Lisa Robyn, Owner
Rob Robyn, Senior VP Sales & Marketing
Cody Taylor, Director of Sales/Delivery Specialist
Contact Us HERE
WE CAN HELP YOU SELECT THE PERFECT SPA AND ACCESSORIES - JUST ASK US!
There are a lot of choices when it comes to purchasing a new hot tub or spa. The decision on who to purchase your tub from is as important as the hot tub itself. Southern Spa Outlet is committed to providing our customers quality products and outstanding service. Although we are headquartered in Murfreesboro, Tennessee, we sell and install hot tubs in Tennessee, Georgia, Ohio, Indiana, Florida, Alabama, Kentucky, and Illinois.