Ocala Home Show Sept. 30 & Oct. 1, 2023
Sat. 10-5 • Sun. 10-4
At the Ocala Home Show find everything for your home improvement projects. View and interact with the industry's hottest home and garden products.
Full details are available HERE
Have you been in your home for years or just moved in? East Coast Consumer Home Shows are the one stop shop for all your home improvement needs!
Florida homeowners attending the shows look for: landscapers, builders, contractors, windows, kitchens, baths, solar, garden displays, outdoor furniture, closets, pools and spas, flooring, carpeting, paving, decks, security systems. Anything and everything, for in and around the home and garden.
We have been producing Home & Garden Shows, Interior Design & Remodeling Shows, Lifestyle Shows and Golf Shows for over 25 years.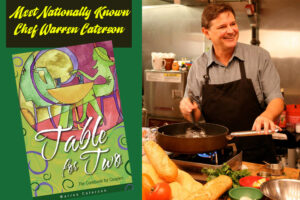 Meet Award-winning cookbook author and celebrity chef Warren Caterson at the Ocala Home Show.  He will present a variety of temptingly delicious in-home culinary experiences suitable for every situation, palate, and budget.
Chef Caterson is a full-time writer and foodie. He has studied at the Southeast Institute of Culinary Arts. You too can learn how to cook healthy, using easy to find local ingredients.
Chef Caterson has many creative kitchen tips to fit every budget. It makes no difference if one is cooking for two or two hundred. He is convinced that life, joy, and communion can be found in a freshly prepared and shared meal.
Be sure to visit Chef Warren at the Home Show for a fun, informative experience.